Upcoming Seminar: Dr. Jason Zhang
Jason Zhang, PhD
Post-doctoral Fellow, Laboratory of David Baker
Institute of Protein Design, University of Washington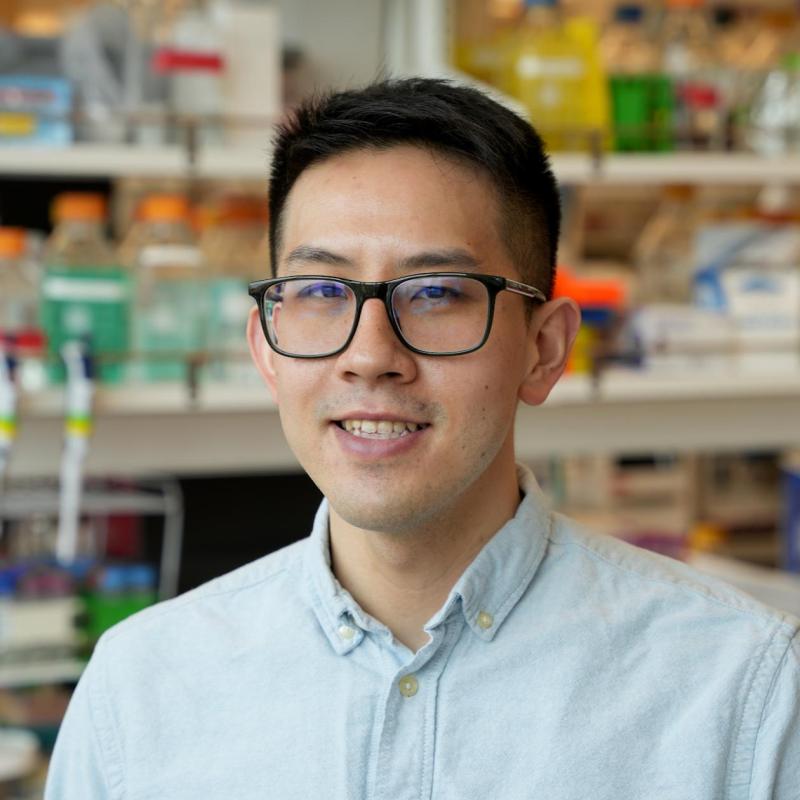 Jason completed his Ph.D. in the Department of Pharmacology and Bioengineering at UC San Diego, and he is currently a post-doctoral fellow in the laboratory of David Baker at University of Washington. Jason is fundamentally interested in how pleiotropy in signaling is encoded, with the goal of designing more effective therapeutics. He developed de novo protein sensors to measure the activity and environment of the signaling molecule Ras, which is mutated in a third of cancers. Challenging the paradigm that Ras activity exclusively occurs at the plasma membrane, these Ras tools have identified upstream factors necessary to activate cytosolic Ras in oncogenic condensates and revealed a new signaling scaffold protein that enables compensatory cytoplasmic Ras signaling at during resistance. In his independent laboratory, Jason plans to continue to pursue studies to explore the role of condensates as principal organizers of signaling networks. He will expand his molecular toolkit for studying pleiotropic signaling networks including: (i) cAMP-dependent proximity labelers to understand GPCR signaling; (ii) de novo protein binders specific to oncogenic Ras mutants for translational utility and to understand cancer evolution, and (iii) de novo Hsp70 binders to perturb specific protein condensates as a tool to relate form to function of these membrane-less organelles. 
Monday February 6, 2023 
11:00am – 12:00pm 
"Spying on cells: molecularly designed proteins to reveal the role of subcellular compartmentation in signaling" 
ICRC, 1130 Saint Nicholas Ave. 
Room 817