Gary Miller, PhD
Professor of Environmental Health Sciences (in Molecular Pharmacology and Therapeutics)
On the web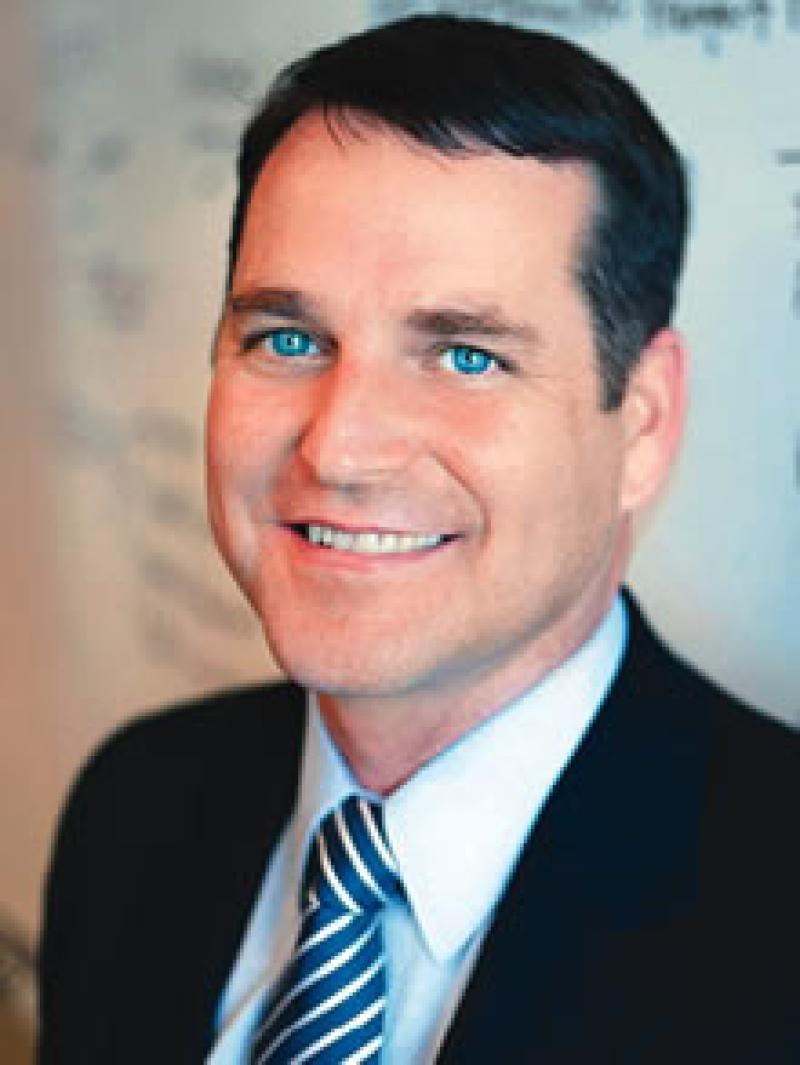 Overview
Dr. Miller is a leader in the exposome field, which strives to provide a systematic and comprehensive analysis of the non-genetic contributors to health and disease. He was the founding director of the HERCULES Exposome Research Center at Emory University, the first exposome-based research center in the U.S. He authored the first book on the topic, The Exposome: A Primer published by Elsevier. His research focuses on environmental drivers of neurodegeneration. His laboratory uses a variety of methods including transgenic mouse production, immunohistochemistry, neurotransmitter transport assays, high-resolution metabolomics, electrochemistry, and behavioral assays. His work is conducted in several experimental models from cultured neurons and C. elegans to mice and human studies.
Office Location: 722 West 168th Street, ARB 1411B
Academic Appointments
Professor of Environmental Health Sciences (in Molecular Pharmacology and Therapeutics)
Administrative Titles
Vice Dean for Research Strategy and Innovation, Mailman School of Public Health
Member, Columbia Center for Environmental Health and Justice in Northern Manhattan
Co-Director, Precision Medicine Core, Irving Institute
Credentials & Experience
Education & Training
BS, 1989 Old Dominion University
MS, 1992 Old Dominion University
PhD, 1995 University of Georgia
1997 Emory University
1998 Duke University
Committees, Societies, Councils
NIH All of Us Research Program Advisory Panel
NIH HHEAR Scientific Advisory Board
ATHLETE Exposome Project Scientific Advisory Board, Barcelona, Spain
Editorial Boards
Exposome, Editor-in-Chief (2021-present)
Toxicological Sciences, Editor-in-Chief (2013-2019)
Research
Research Interests
Environmental Health
Genomics and Epigenomics
OMICs
Selected Publications
Dunn AR*, Stout KA, Lohr KM, Hoffman C, Bernstein AI, Li Y, Wang M, Sgobio C, Sastry, N, Cai H, Caudle WM, Miller G.W.  Synaptic vesicle glycoprotein 2C (SV2C) modulates dopamine release and is disrupted in Parkinson's disease, Proceedings of the National Academy of Sciences. Mar 14;114(11):E2253-E2262, 2017.
Mor DE, Sohrabi S, Kaletsky R, Keyes W, Tartici A, Kalia, V*, Miller, GW, Murphy CT. Metformin rescues Parkinson's disease phenotypes caused by hyperactive mitochondria. Proceedings of the National Academy of Sciences 117: 26438, 2020.
Vermeulen R, Schymanski E, Barabasi AL, Miller GW. The exposome and health: where chemistry meets biology. Science, 367:392-396, 2020.
Bradner JM, Kalia V, Lau FK, Sharma M, Bucher ML, Johnson M, Chen M, Walker DI, Jones DP, Miller GW. Genetic or toxicant-induced disruption of vesicular monoamine storage and global metabolic profiling in Caenorhabditis elegans. Featured Article. Toxicological Sciences. 2021 Feb 4:kfab011. doi: 10.1093/toxsci/kfab011
Liu KH, Lee CM, Singer G, Bais P, Castellanos F, Woodworth MH, Ziegler TR, Kraft CS, Miller GW, Li S, Go YM, Morgan ET, Jones DP.. Large-scale, enzyme-based xenobiotic identification for exposomics. Nature Communications. Sep 14;12(1):5418, 2021.
Hu X, Walker DI, Liang Y, Smith MR, Orr ML, Juran BD, Ma C, Uppal K, Koval M, Martin GS, Neujahr DC, Carmen J. Marsit CJ, Go YM, Pennell KD, Miller GW, Lazaridis KN, Jones DP. A scalable workflow for the human exposome. Nature Communications. Sep 22;12(1):5575, 2021.
Kalia V, Belsky DW, Baccarelli AA, Miller GW. An exposomic framework to uncover environmental drivers of aging. Exposome. 2022 Mar 4;2(1):osac002. doi: 10.1093/exposome/osac002.
Global Health Activities
Human Biomonitoring for the European Union (HBM4EU), Germany: I serve on the Advisory Committee of the Human Biomonitoring for the European Union (HBM4EU) project.
Visiting Professor, University of Paris Descartes, France: In the Spring of 2018 I was a Visiting Professor at the University of Paris Descartes. I continue to collaborate with colleagues at the University.
EXPANSE Exposome Project, The Netherlands: Funded by the European Commission, this project is studying the effects of complex environmental exposures on human health. Dr. Miller's lab will be assisting with the exposome-level analysis.